Available for a 2 WEEK limited period only on any NEW 12 MONTH ONLY memberships
when paid in FULL and in advance taken out between 8th and 22nd JANUARY 2020.
THIS OFFER IS NOT AVAILABLE ON-LINE.
To take advantage of this offer, you need to complete Your Membership at the Centre's Main reception.
New Gym members must arrange an induction before they can start using the Fitness Gym – book this at the same time you join!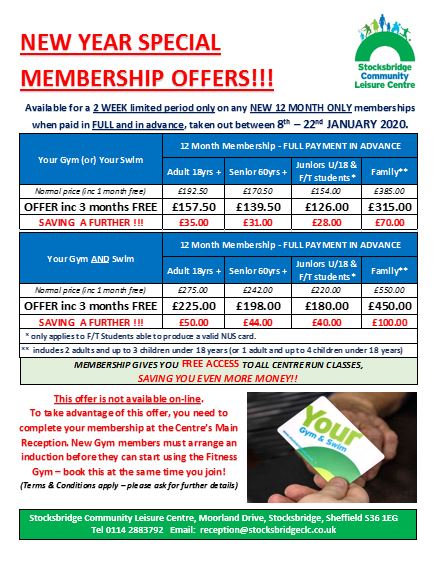 Don't miss out on this fantastic New Year offer!!
MEMBERSHIP GIVES YOU FREE ACCESS TO ALL CENTRE RUN CLASSES SAVING YOU EVEN MORE MONEY!!