Dear Member / Customer
We hope this latest update finds you safe, well and looking forward to better times ahead!
Despite being closed, there has been plenty going on behind the scenes and following the announcement of the Government 'road map' out of COVID, we wanted to outline our plans going forward.
RE-OPENING AFTER LOCKDOWN
We now have a re-opening date – 12th APRIL 2021
This means we can re-open all our facilities again, but still operating under strict Covid guidelines i.e, wearing facemasks inside the building, maintaining social distancing, regular hand washing and sanitisation.
Pre Booking in advance for all sessions is still essential to ensure your place is reserved and you avoid disappointment.  Staff are available from Tuesday 6th – Friday 9th April between 9am – 5 pm to accept phone calls for booking of sessions and taking payments. 
Unfortunately, we will not be able to re-open Oxley's Café until the later phase from 17th May 2021, so it will be vending machines only until then. In addition, we will be unable to recommence adult indoor sport and exercise classes until then, but that does mean all our other activities should be ok to go ahead.
Although schools returned on 8th March, we have been unable to restart school swimming due to refurbishment work on the pool heat exchangers – so our pools will not be ready and up to temperature until 12th April, after the Easter break.
Our swimming lessons will also be recommencing from 12th April. Those parent who paid for their block starting January will have all unused lessons credited to their next block so no one loses out.
Like many other businesses, we have done all we can to save money throughout the closure, securing Covid business support grants, utilising the government furlough scheme and switching all heating off in the building including both swimming pools.
We have been closed for almost 9 out of the last 12 months so we are looking forward to seeing all our friends and customers returning to us soon!!!
---
WORK CONTINUES ON NEXT PHASE OF LEISURE CENTRE IMPROVEMENTS
PLEASE BE AWARE THAT CONSTRUCTION WORK WILL STILL BE ONGOING WHEN WE RE-OPEN SO TAKE CARE WHEN ENTERING AND LEAVING THE CENTRE.
The area is fenced off and secure to ensure all our customers are safe and the main car park will be open to users. There is customer access along the front of the building (well signposted) taking you to the main entrance and ramp.
This is part of the further improvements being made in partnership with Sheffield City Council to both Stocksbridge Leisure Centre and Oxley Park through the Towns Fund 'Accelerated Programme'. The investment is being used to create a new adventure playground in the park which will link to a new outdoor seating and toddler play area outside the Centre's new Oxley's Cafe, with improvements to access routes and landscaping and an upgrade to the car and cycle parking at the centre.
Work is being undertaken by contractors EC Surfacing Ltd and Kompan Ltd and is expected to be completed by the summer.
This investment comes on top of the fantastic news the Stocksbridge Towns Fund bid to transform the local area has been approved by the Government, awarding a sum of £24.1m
As well as a second phase of improvements to the Leisure Centre the wide range of projects outlined in the Towns fund bid also includes:
Improvements to walking and cycle trails.
A major redevelopment of part of Manchester Road including a new library and community facilities.
Public realm improvements to the Manchester Road area as well as better links to other parts of the town.
A post 16 hub at Stocksbridge High School.
A new local community bus network.
New community sport facilities.
The programme is prioritising investment which will attract new businesses and job opportunities to the town and responds to the key issues and concerns that local residents raised about connectivity, opportunities and regeneration through the public consultation process.
---

STOCKSBRIDGE & UPPER DON VALLEY – PEOPLE KEEPING WELL PARTNERSHIP
As the lead body for the above, we are developing closer links with our community to ensure financial resources allocated to the area are targeted effectively. As part of this process, a great new partnership has been developed with community groups and organisations in the Oughtibridge, Worrall and Wharncliffe Side areas, linking with those in Stocksbridge & Deepcar. We are delighted to be working with the HOWWL group, who have been doing fantastic work in those areas, supporting residents suffering mental health issues, loneliness, food shortage and other general issues by mobilising volunteers to assist with food donations and deliveries, financial donations, prescription delivery, buddy system etc.
Their ambition to see the whole valley connected, fits well with the aims and ambitions of the wider People Keeping Well partnership and so together, a new PKW facebook group called Connecting Our Steel Valley is now operating. All community organisations and individual residents can join, aimed at connecting people with help, volunteers, local services and community grants to improve peoples lives. There are also regular monthly zoom meetings where members can join in discussions, raise issues and share information.
---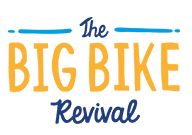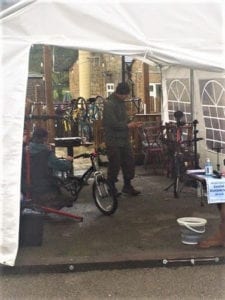 BIG BIKE REVIVAL
On Saturday 6th Feb, we ran our first Big Bike Revival event at the Cock Inn, Oughtibridge. This enabled anyone with a bicycle in need of repair or general maintenance to have this carried out by a qualified bicycle technician FREE OF CHARGE. We had 8 parents and children use the service enabling them all to return to cycling and the physical benefits of this exercise.
Our second BBR event on 20th Feb at the Blue Ball, Wharncliffe Side, proved equally as popular with a full day of free repairs. Two further events will be held in Stocksbridge & Deepcar later in the Spring.