DO YOU FANCY TRYING A NEW ACTIVITY FOR 2019?
THEN GET RUNNING!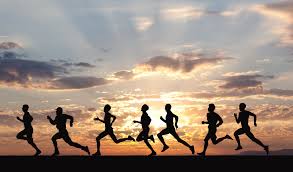 A new running club is starting FREE to YOUR GYM, GYM & SWIM AND SWIM MEMBERS and 1StepFitness Members and £2.00 to non members, meet at the Leisure Centre at 10am.
All  welcome from beginners to serious runners! Don't worry you can run, jog or even walk fast! Whatever you decide upon you are getting active!
The sessions will run for 12 weeks initially with the aim being at the end of this time you being able to run, jog or walk at least 5km and should you want, to be entered in the Sheffield Neon Night Fun Run!
Go on try something new for 2019! Bookings can be made through 1StepFitness by contacting admin on Facebook @1stepfitness email info @1stepfitness.co.uk or by downloading the app.