Write your letter to Santa!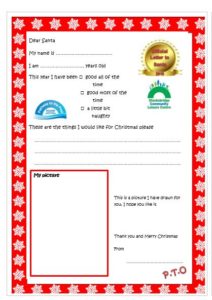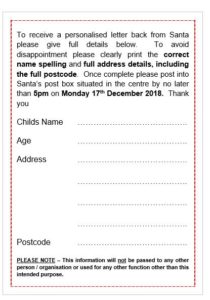 We are sure your child is already getting excited for Christmas and has a 'wish' list so why not let then send a letter to Santa?!
There are 2 different templates attached for you to print off for your child to fill in.
The letter can then be posted in the official post box which will be available from Sunday 25th November at the CHRISTMAS FAYRE and after this date will be situated in the cafe area.
All letters must be received by 17th December to guarantee a reply from Santa. (Please ensure page 1 & page 2 are completed on the letter).
Click here to print  your Colour Santa letter
Click here to print your Picture Santa letter
Click here to print  Santa Letter page 2