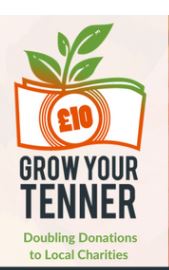 Grow Your Tenner 2017 launches at 10am Tuesday 17th October. Let's start doubling those donations!
As well as matching one-time donations, this year we are offering to match a full 6 months of Direct Debit donations (after an initial 6 donations) and up to £5,000 match funding per group!
This is an amazing opportunity to benefit from matched donations and engage new donors.