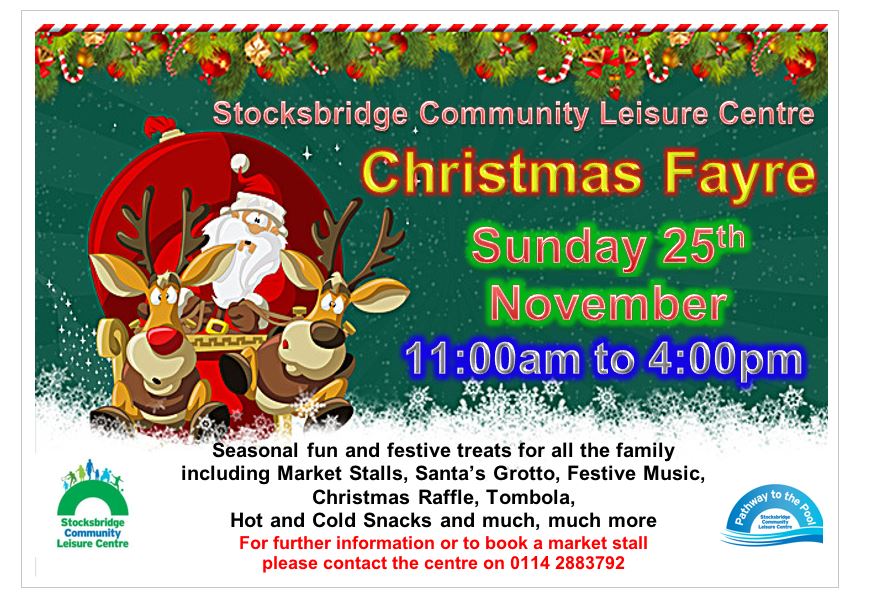 If you would like to become a Stall Holder you can download a Stall Application Form
Stalls are £10 donation per stall.
Completed forms can be scanned (signature required) and returned to admin@stocksbridgeclc.co.uk and the payment taken over the phone.  We accept debit/credit cards. Or you can bring the completed form to Reception with your payment.
Alternatively Stall Booking Forms are available to collect from Reception and payment will be taken upon receipt of the completed form.